Fun and Functional – Bubble Wrap
Kids love to pop it. Secretly, so do grownups. Your Postal Connections Service Center loves to pack your delicate items in bubble wrap to make sure they get to their destinations safely. But where did this magical stuff come from?
The Beginning of Bubble Wrap
When your grandpa was a kid, there was no Bubble Wrap. People just balled up old newspapers or even used actual peanut shells to protect items and fill up the empty spaces in shipping boxes. They just hoped for the best. It was better than nothing, but not ideal. Then in 1957, an accidental invention revolutionized the packing and shipping industry and became a fun, new 'toy' for millions of children.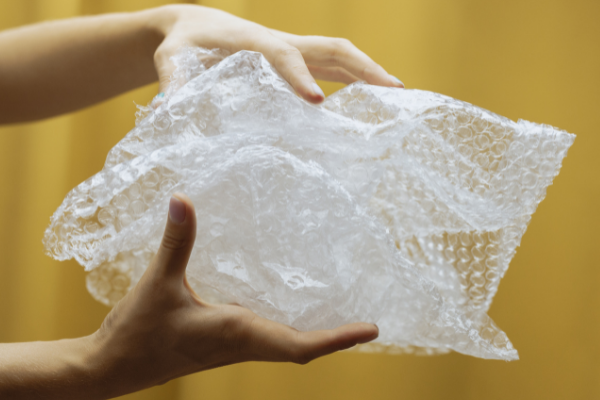 Not Wallpaper
Alfred Fielding and Marc Chavannes were attempting to create a sort of textured wallpaper by laminating two layers of plastic shower curtains together with a heat-sealing machine. Instead of making a nice, bumpy-textured wall covering, they made a plastic sheet full of air-filled pockets. It was squeezy!
The inventors initially dismissed their creation as a failure, but then began thinking of ways to use it – more than 400, in fact! Fielding and Chavannes founded their own company – Sealed Air Corp in 1960 to market their products and in 1961 got their first real break. IBM had recently introduced the first consumer computer and needed a way to protect it during shipment. Electronics and bubble wrap – a perfect pairing.
Get Your Bubble Wrap
Come on in to the Postal Connections Service Center nearest you to ship your delicate items or pick up shipping supplies – like bubble wrap – to pack the item yourself. Because, admit it, Dear Reader… not only is Bubble Wrap the ideal packing material, but adults like to pop the bubbles too!